Clients can avail from us superior quality Hydraulic Cylinders which primarily are mechanical actuators used to provide a unidirectional force through a unidirectional stroke.
We design these products as per the client's specifications.
They find extensive use in engineering vehicles. These hydraulic cylinders come in two types of designs:
Tie rod cylinders
Welded body cylinders
Customers can avail from us hydraulic cylinders with different piston rod lengths to suit various applications. We also provide ceramic or metallic coatings on the products for extra durability.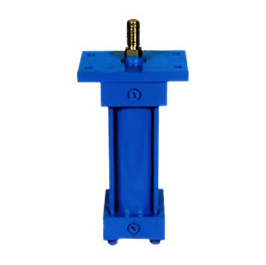 Hydraulic tube / barrels: seamless honed tube
Standard 52 grade & h7 quality piston rod
High strength 8 steel piston rods
Precise and accurate
Hard chrome plated
F7 class seals
Sparage / parker make piston / rod seal honed tube
H6 / H7 tolerance piston rod
F6 / F7 tolerance piston rod
Hard chrome thickness: 25 micron
Piston rod surface hardness: HV 800